Ampler is in the process of moving to an in-house built connectivity platform, which means new firmware, mobile application and backend systems. In this period of transition, there are bikes that are running the previous firmware and the new one, which means two apps are available simultaneously for some time.
If you are not yet using the new app (green icon), please download it now and follow the instructions in the app. The previous app (black icon) will cease to function on 18.07.2022, read more about the reasons behind it here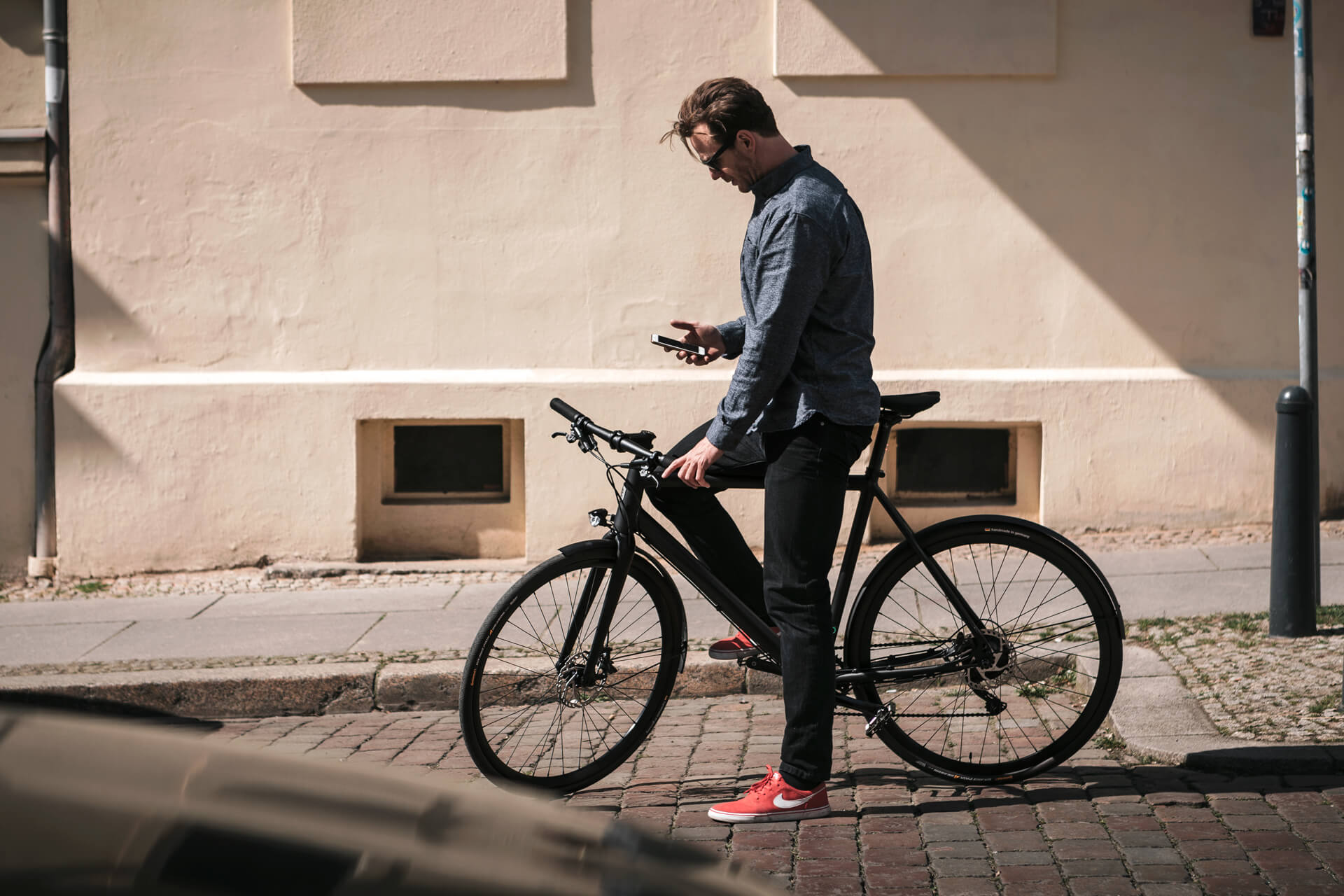 The strength of the motor support can be regulated in two support modes, but, thanks to our torque sensor, is always based on your input on the pedals. There is no need to switch between those two support modes during your ride.
You can switch between both modes through the power button or the app - read more on how to switch modes in the app below.
Danger
Do not switch modes, make adjustments in the app, or use the power button while riding.
To switch between modes on your smartphone, connect the Ampler app with your bike and tap on the icon on the bottom right of your screen.
You can switch between "Default" (assist level 70%) and "Max" (assist level 100%).

You can also switch the motor assist off. This only switches off the motor support, but has no impact on your lighting settings.

To individually adjust the modes, tap the control icon next to the mode you want to change.
You can now set your maximum assist speed and configure the assist amount. At a lower assist speed, the motor gradually stops supporting at your set speed. The assist amount regulates the push from the motor, depending on your pedal input. Lowering these values can prolong your battery range.
Note on maxmimum speed
In accordance with EU regulations, the motor will not push anymore over a speed of 25 km/h at 250 W. In our case the support gently tapers off so it is less noticeable once the bike switches to leg-power only. The private road mode available for Ampler Bikes before 2019 makes it possible to adjust the speed up to 35 km/h and 350W - for private road use only.