We can only offer this handlebar and stem combination ex works.
The geometry and components of the bikes are designed and chosen to provide the most ergonomic position for each bike model and respective frame size, where the load of the entire body is evenly balanced, thus providing the most optimal riding position. Mounting a steeper stem or a higher handlebar will not automatically lead to more comfort but instead to a less agile and thus shakier steering behaviour.
If you want to change components yourself or at a workshop, please note that cables will need to be replaced as well.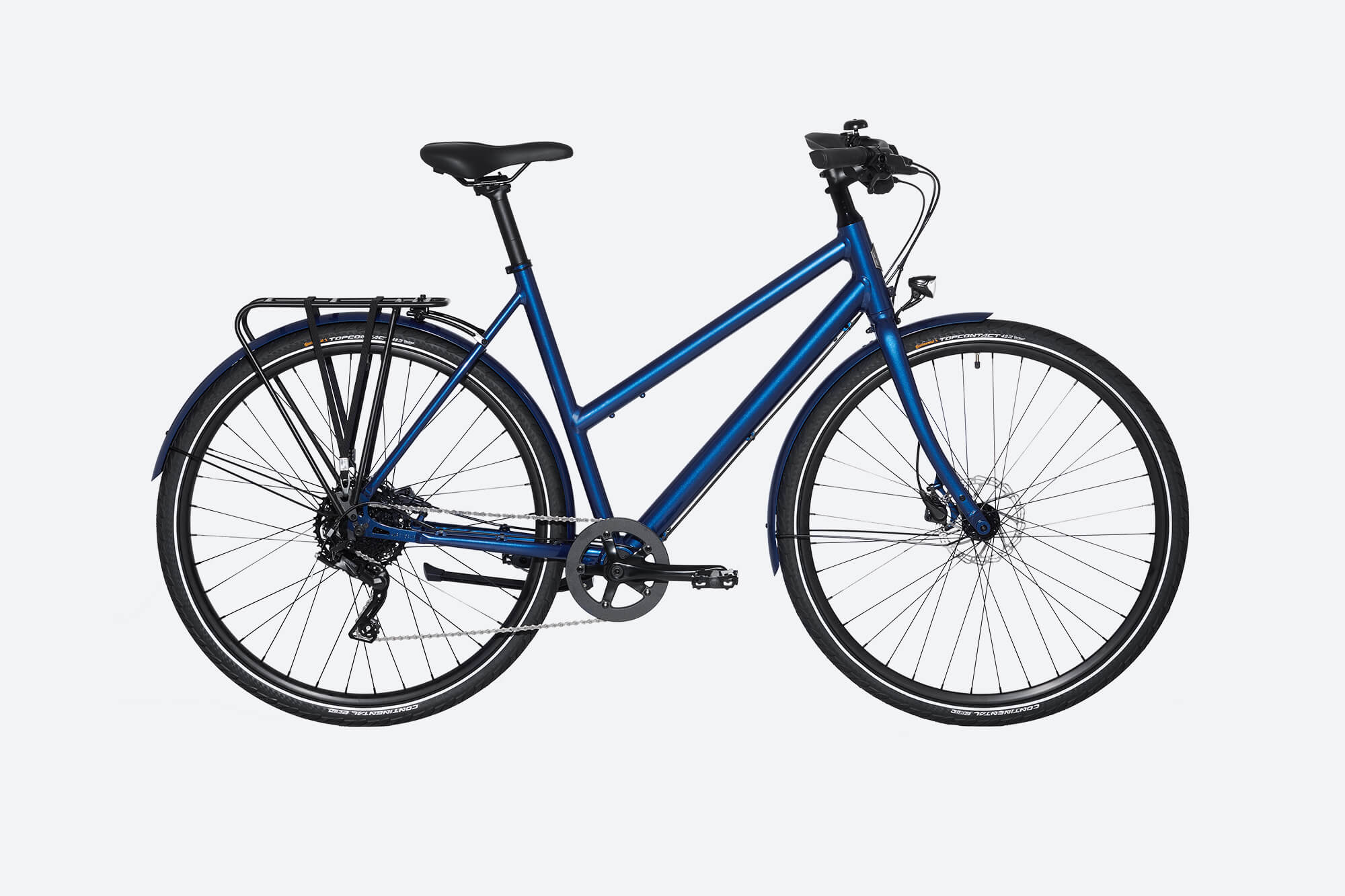 If you are considering our Curt model, but want a higher seating position, more comfort and more features, take a look at our Stout and Stellar models. We also recommend a longer test ride on the right frame size for you to get a reliable impression of the model.